SUP and Yoga Retreat on MAUI – May 20-27, 2013
Deepen your connection to inner and outer worlds on this healthy retreat on Maui's beautiful sunny south shore

May 20 – 27, 2013  seven-day Yoga & SUP – Playful Nature Adventures
Each day begins with an early morning Yoga Session followed by a Nature Adventure.  Most days will include a Stand up Paddle session on the clear smooth waters of South Maui shore.  Other days will take us into the North Shore Jungle for waterfall hikes and green water swimming.  Maui's Sacred sites and rich cultural history will be shared as we explore the magic of this island. Snorkeling and Swimming with Dolphins (if we're lucky) is also on the agenda.  After morning adventures we return to our private grounds for Brunch by the pool followed by free time.  Afternoon adventure or presentation takes us into dinner.  See our Amazing Menu of Gourmet Healthy Food.  Sunset meditation then dance class, restorative yoga or story time.  For more details, see our Activity Schedule.  Fees cover everything but airfare.  $1990. Registration form  Local residents can join for a day ($125) or half-day ($75).  See our Activity Schedule to find the perfect day for you.  Pre-registration required.  Instructions in the Registration form.  Feel free to contact me with questions.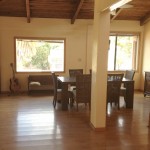 Back home at the retreat center, a healthy brunch awaits.  Check out our Amazing Retreat Menu. A few hours of free time after brunch give you many options; ride bikes to the beach, lounge by the pool, or receive one Wailea's famous spa treatments.  An in-house massage therapist will also be available.  Afternoon-evening actvities vary from restorative yoga, to presentations on hypnotherapy and nutrition.  Gourmet vegetarian dinner is served buffet style each evening at 6:30 PM.  If your diet required meat, we will happily put something on the grill for you.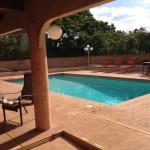 Arrive at OGG on May 20th, retreat begins with dinner and orientation.  Once your flight is booked, email your itinerary to registration@wisdomflowyoga.com and we will arrange for your pick up.  You will be greeted at the airport.  We will be holding a sigh reading "Wisdom Flow Yoga".  If you are local or you wish to rent a car and drive yourself to the retreat, let us know and we will send you a map and directions.  $1990 includes everything but airfare. To register download and fill out Registration Form